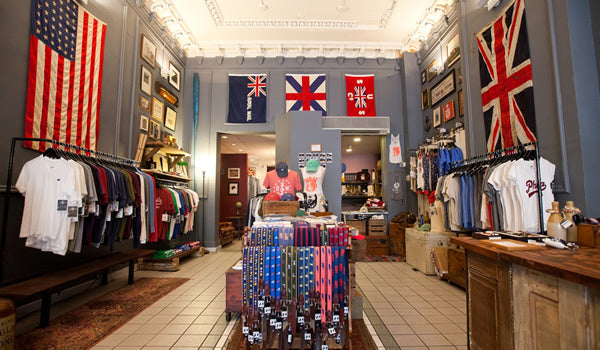 We opened our amazing center city Philadelphia location a few months ago. It took about 1 week with 20 hour days to get set up, most of our décor being items we've collected over the years. We also worked with local vintage product designers 
Search + Rescue Squad
to build out some custom pieces.
The final result is our version of an exclusive British Gentleman's Club (not to be confused with the American variety), complete with a shopable antique's library & of course the constant presence of The Duke himself.
Check out our shop pics below taken by our photographer 
Dave Austria
. Visit us soon.
1822 Chestnut Street
Philadelphia, PA 19103